Study Abroad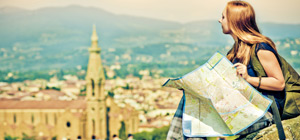 Change your life in a single semester! Studying abroad is the quickest and most effective way to build cross-cultural skills and expand your personal and professional horizons. Immerse yourself in another culture and double the value of your experience by adding a career-boosting component during or after your study term. Extend your stay, network with professionals in your field, volunteer, intern or travel. The world is yours – take it!

What You Should Know First

All You Need To Know About Studying Abroad

Find Study Abroad Resources Now
Global Goes Virtual in 2020!

Check out the all-new Virtual International Internships section. More cross-cultural learning tools set for release soon!

Take these simple quizzes to assess your international skills, experiences & job search readiness!