Study Abroad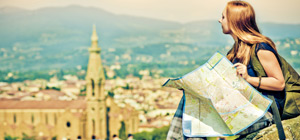 Change your life in a single semester! Studying abroad is the quickest and most effective way to build cross-cultural skills and expand your personal and professional horizons. Immerse yourself in another culture and double the value of your experience by adding a career-boosting component during or after your study term. Extend your stay, network with professionals in your field, volunteer, intern or travel. The world is yours – take it!

What You Should Know First

All You Need To Know About Studying Abroad

Find Study Abroad Resources Now
Virtual Internships in 2023!

Remote work is the way of the future! Plan YOUR virtual international internship now.

Take these rapid quizzes to assess your international skills, experiences & job search readiness!