Build International Skills
Build International Skills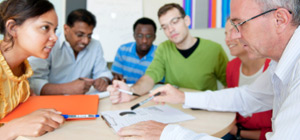 Being a truly international person requires more than just wanderlust! Your international skill set will set you apart from the crowd. Achieving career success in our globalized world depends on your adaptability and cross-cultural competencies. It's easy to become proficient at describing cultures professionally (including your own home culture) and open the door to a world of career possibilities!
What You Should Know First

All You Need To Know About International Skills

Find International Skills Resources Now

More Top Tips and Inspiring Quotes
10 Core Global Competencies
Get career-ready with this essential NEW competency model.
Global Goes Virtual in 2020!

Check out the all-new Virtual International Internships section. More cross-cultural learning tools set for release soon!

Take these simple quizzes to assess your international skills, experiences & job search readiness!