Work Abroad II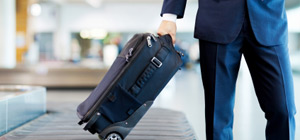 Take your career to the next level! If you're serious about your international career trajectory, it's time to put on your research cap, ramp up your job search and build a killer resume. The world is full of enticing career opportunities for those with the talent, skill and dedication to scoop them up. Get serious about your global career!

What You Should Know First

Advanced Info About Working Abroad


Advanced Info About International Professions
Global Goes Virtual in 2020!

Check out the all-new Virtual International Internships section. More cross-cultural learning tools set for release soon!

Take these simple quizzes to assess your international skills, experiences & job search readiness!