Volunteer Abroad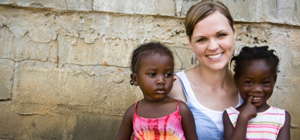 Whether you're determined to save the planet or you just want to have an enriching international adventure, volunteering abroad is an exciting and rewarding way to experience another country. Build your International IQ, develop top-notch cross-cultural communication skills and learn more about the field of international development. Volunteering abroad is a career-boosting way to broaden your global perspective!

What You Should Know First

Boost Your Volunteer Experience With Internship Strategies

Find Volunteer Experiences Now

Plan Your Future In International Development
Global Goes Virtual in 2020!

Check out the all-new Virtual International Internships section. More cross-cultural learning tools set for release soon!

Take these simple quizzes to assess your international skills, experiences & job search readiness!