Teach English Abroad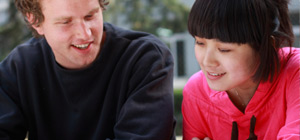 With a billion people in the world who want to learn English, the doors are wide open for native English-speakers to teach abroad and fulfill international objectives. Whether you want to live in an exotic location while staying debt-free, or use a teaching term as a stepping stone to a career in a different field, this could be the ideal option for you. Connect with a new culture, experience a foreign work environment and further your career.

What You Should Know First

All You Need To Know About Teaching English Abroad

Find A Job Teaching English Abroad Now
10 Core Global Competencies
Get career-ready with this essential NEW competency model.
Global Goes Virtual in 2020!

Check out the all-new Virtual International Internships section. More cross-cultural learning tools set for release soon!

Take these simple quizzes to assess your international skills, experiences & job search readiness!