Teach English Abroad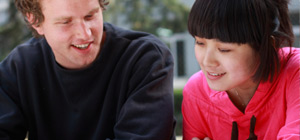 With a billion people in the world who want to learn English, the doors are wide open for native English-speakers to teach abroad and fulfill international objectives. Whether you want to live in an exotic location while staying debt-free, or use a teaching term as a stepping stone to a career in a different field, this could be the ideal option for you. Connect with a new culture, experience a foreign work environment and further your career.

What You Should Know First

All You Need To Know About Teaching English Abroad

Find A Job Teaching English Abroad Now
Virtual Internships in 2023!

Remote work is the way of the future! Plan YOUR virtual international internship now.

Take these rapid quizzes to assess your international skills, experiences & job search readiness!