Learn A Language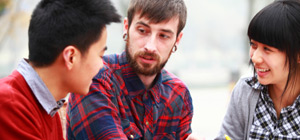 Fall in love with languages! Knowing two or more languages proves to international employers that you are capable, adaptable and committed to working internationally. Communicate confidently with locals abroad, increase your international career potential and expand your personal horizons by building your language skills. They are one of the fundamental building blocks of any truly international career.

What You Should Know First

All You Need To Know About Language Learning

Find Language Resources Now
Global Goes Virtual in 2020!

Check out the all-new Virtual International Internships section. More cross-cultural learning tools set for release soon!

Take these simple quizzes to assess your international skills, experiences & job search readiness!