Intern Abroad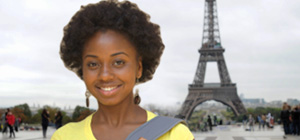 Broaden your perspective while wearing a business suit. An internship abroad can give your international outlook – and your career – a major boost. An international internship is a must for any young professional determined to build key cross-cultural competencies and understand the modern, global workplace. Learn to demonstrate your skills by speaking professionally about the business culture abroad and in North America.

What You Should Know First

All You Need To Know About Interning Abroad

Virtual Internships in 2023!

Remote work is the way of the future! Plan YOUR virtual international internship now.

Take these rapid quizzes to assess your international skills, experiences & job search readiness!