Top Resources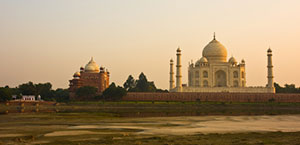 Whether you're trying to track down an internship, plan a backpacking adventure or find an online forum for expats, MyWorldAbroad has got what you're looking for. Below, we've collected a list of our most popular resources, arranged by topic. Note that many of the resource lists linked below have been pre-set with default searches, which you can easily change to suit your needs.
Job Boards
These job boards will guide you to thousands of international positions in fields ranging from health care to IT and law to humanitarian relief. Happy hunting!
Intern Abroad
The resource lists below give you access to thousands of international opportunities, as well as advice on how to make your first internship a huge success, both personally and professionally.
Volunteer Abroad
Volunteering abroad is an inspiring and rewarding undertaking, and it builds valuable cross-cultural experience. The resource lists below will guide to you opportunities from around the world.
Working Vacations & Teaching English
Working vacations allow global adventure-seekers to see the world while earning some much-needed pocket money. The resource lists below will help you find your next job abroad.
Travel Smarts
The resources below have been collected to make the practical side of your travels – from accommodation to communication – as easy as possible. Happy trails!
Country Guides & Your International IQ
Whether you are getting on a plane today, or in six months' time, you can start building your International IQ. Use the lists below to build knowledge about world regions and the latest significant events.
Looking for more go abroad resources?
Check out The 4 BIG Things to access all 4,000+ resources.
You can also write to us about what new resources or features you'd like to see on MyWorldAbroad.
Recommended

Articles
Display our marketing products at your school
[field_url_path_override]
Canada
ON
[field_url_path_override]
Canada
ON
[field_url_path_override]
Canada
AB
[field_url_path_override]
Canada
ON
[field_url_path_override]
Canada
NS
[field_url_path_override]
Canada
MB
[field_url_path_override]
Canada
ON
[field_url_path_override]
Canada
AB
[field_url_path_override]
Canada
QC
[field_url_path_override]
Canada
QC
[field_url_path_override]
Canada
NB
[field_url_path_override]
Canada
ON
[field_url_path_override]
USA
KS
[field_url_path_override]
Canada
NS
[field_url_path_override]
Canada
AB
[field_url_path_override]
Canada
ON
[field_url_path_override]
USA
NY
[field_url_path_override]
USA
PA
[field_url_path_override]
USA
IN
[field_url_path_override]
Canada
BC
[field_url_path_override]
Canada
MB
[field_url_path_override]
Canada
Ontario
[field_url_path_override]
USA
WI
[field_url_path_override]
Canada
ON
[field_url_path_override]
Canada
QC
[field_url_path_override]
Canada
NL