About The Starred Items Feature in MyWorldAbroad
Title
About The Starred Items Feature in MyWorldAbroad
The Starred Items feature is designed so that users have easy access to their most important information. This feature can be accessed from four areas: A link to this feature is visible in the Detailed Article View (see Item #1), as well as the Resource Detail View (see Item #1) and Resource List View (see Item #1). It is also visible in three more locations: the Left Hand Menus (see Item #2), the Full Menus of the Parts Landing Pages (see red arrows), as well as Starred Items Menu on the top line (see Item #3). The Starred Items function is is available to all users once they are logged in. If your school is using MyWorldAbroad's Quick Access System (which does not require students to log in prior to using the site), any student user who stars an item will then be prompted to log in via the Quick Registration System.
SCREEN SHOT A: Detailed Article View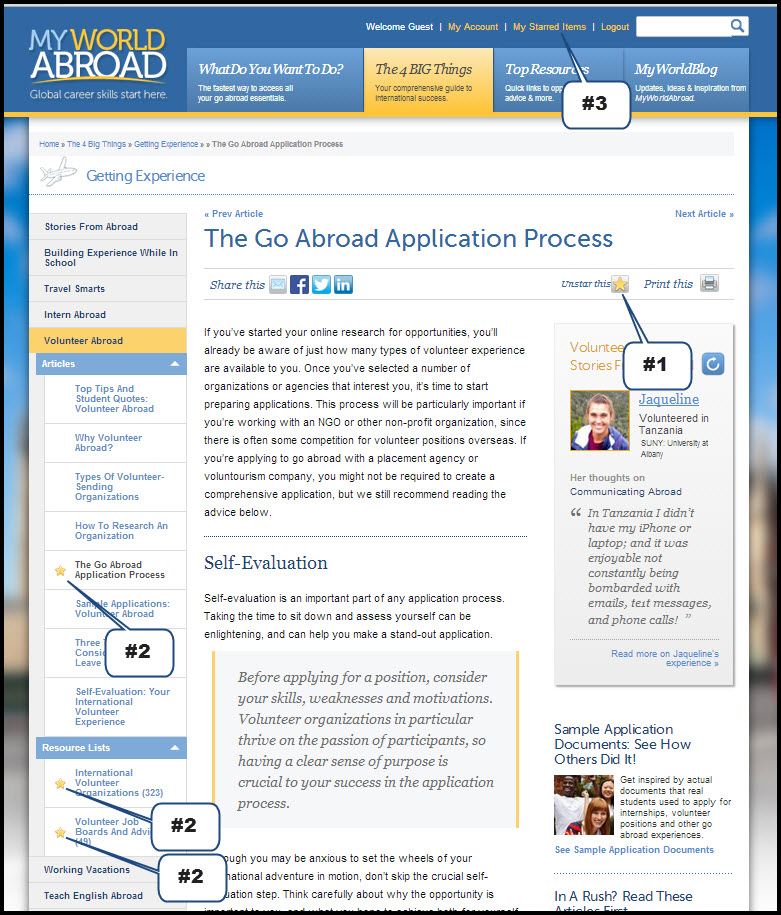 SCREEN SHOT B-1: Resource Detail View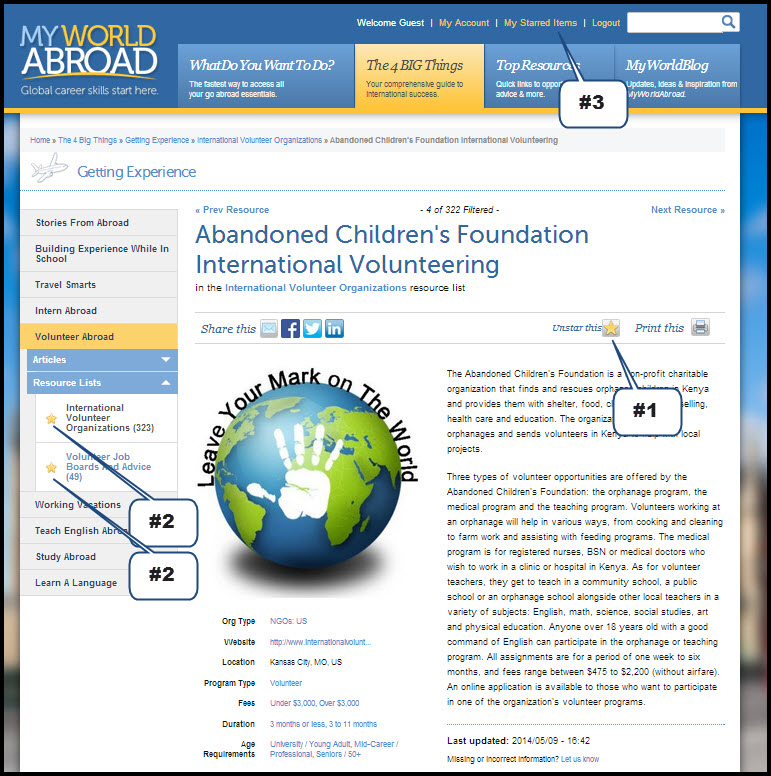 SCREEN SHOT B-2: Resource List View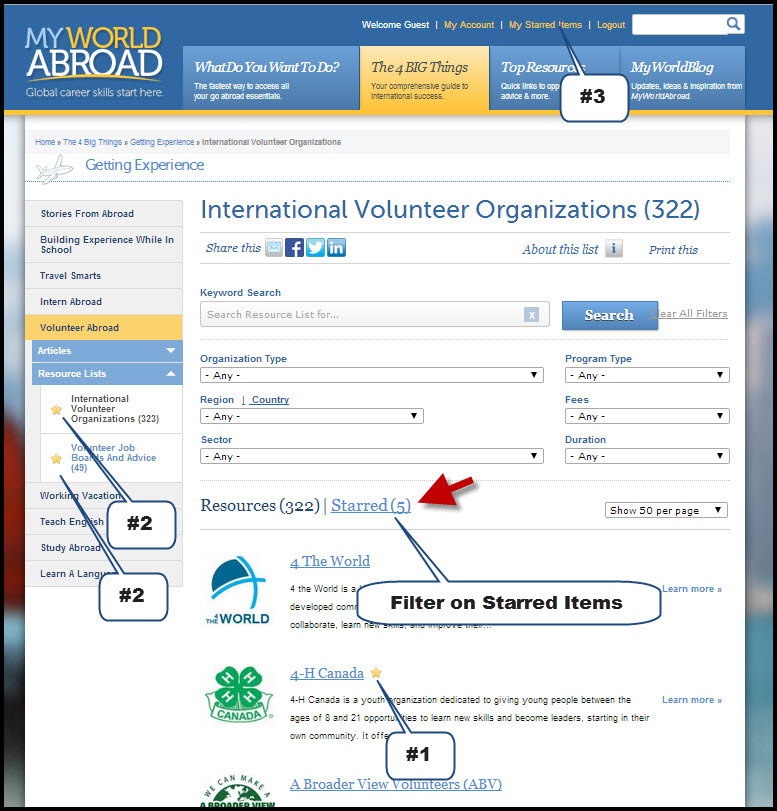 SCREEN SHOT C: Full Menus of the Part Landing Pages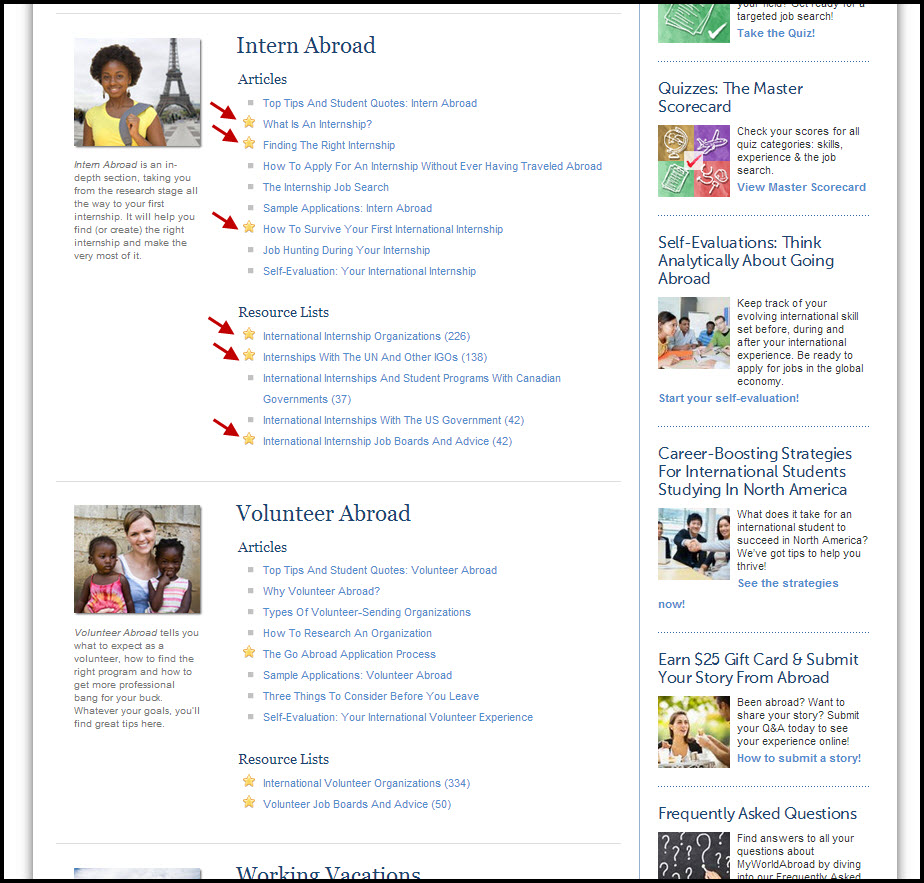 SCREEN SHOT D: Starred Items Menu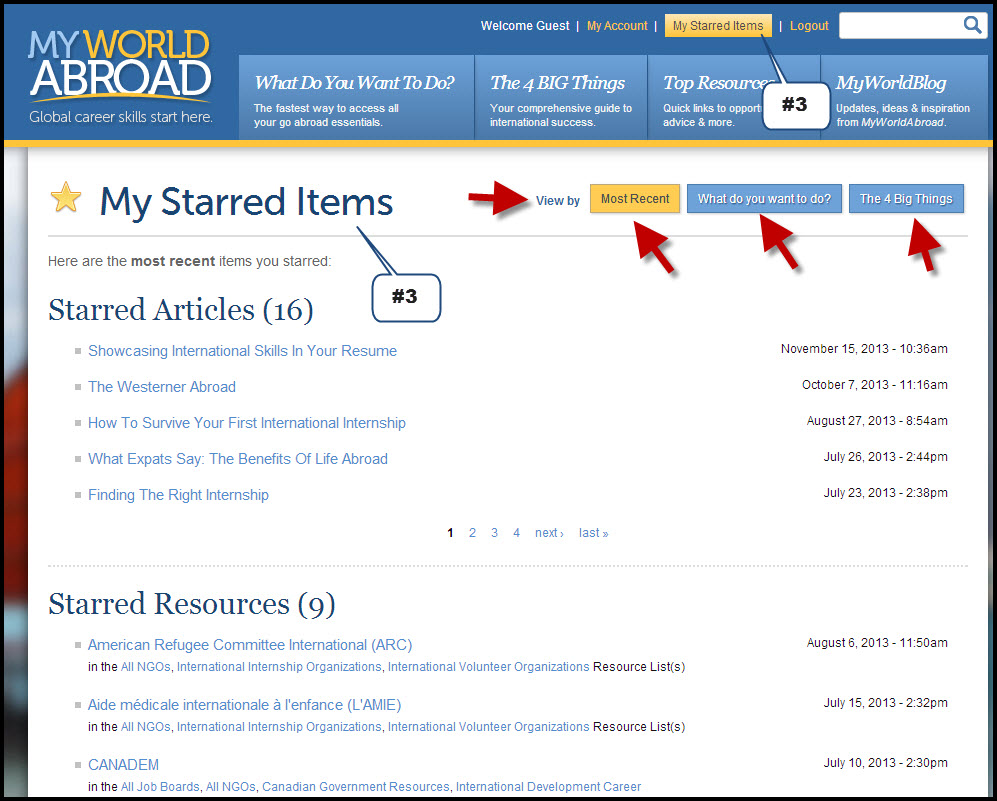 Global Goes Virtual in 2020!

Check out the all-new Virtual International Internships section. More cross-cultural learning tools set for release soon!

Take these simple quizzes to assess your international skills, experiences & job search readiness!