Hachey Seminar Details
Title
Hachey Seminar Details
Jean-Marc Hachey is a dynamic and motivational speaker who has spoken at 130+ universities in the United States, Canada, France and the UK. Jean-Marc brings to life the step-by-step strategies for going abroad and starting an international career (at home and abroad), as outlined in MyWorldAbroad (formerly The BIG Guide to Living and Working Overseas.)
- See
Jean-Marc's Bio
at the end of this page.
- See his
seminar schedule and client list
.
Benefits of Hosting our Seminar
The focus of our seminars is to help schools promote the career value of study abroad (as broadly defined by IIE to include most go abroad programs).
Seminars are most often hosted by College/University Career Centers and/or Study Abroad Offices.
The host benefits from spearheading a service that is appreciated by the entire campus.
Benefits for Students
After listening to Jean-Marc, students are empowered and motivated to undertake global career skill-building strategies.
Both first-year students and those about to graduate benefit.
International students also benefit, especially in terms of understanding job search techniques.
Students are given practical tips and strategies to help them build their international credentials.
Benefits for Faculty and Student Advisors
Jean-Marc's seminars help to invigorate the internationalization effort on campus.
He helps build links between various departments, showing how they can work together and individually to provide a fertile ground for helping students build their global career skills while attending school.
His proposals are fresh and innovative, many of which are low-cost and easy to implement.
He explains how the Career Center can partner with the International/Study Abroad Office to make their campus more internationally-focused.
He also empowers Study Abroad and International Student offices make the link between their programs and the career aspirations of their students.
The department that hosts Jean-Marc's seminars often finds it possible to bring other parts of the university together in support of common goals around global career building for students.
Four Seminar Topics
Jean-Marc has developed three highly successful seminars for college campuses, any two of which can be presented in three hours or less during his visit to your school. (Note: Seminar #1 and #2 can be combined into one 1.5 or 2-hr seminar and this combined-seminar can be delivered twice during the same day to increase options for student attendance.)
SEMINARS with Jean-Marc Hachey: North America's global career expert and publisher of MyWorldAbroad.com
SEMINAR #1: For Students (general student population)
GOING ABROAD 101: Everything you need to know about going abroad to study, volunteer, intern, teach, travel or work! (1.5 or 2 hours)
Learn about the career value of going abroad from best-selling author Jean-Marc Hachey and his website MyWorldAbroad. This comprehensive introduction to all things "go abroad" will identify skills for succeeding overseas and long-term career strategies. Learn about the "international IQ", how to target your job search and how to sell your international skills to future employers. From go abroad basics to high-level global career skills, this seminar is brimming with practical tips, expert advice and humorous stories to help students go abroad and prepare for work in the new global economy. (View sample poster)

SEMINAR #2: For Students (grad students, 4th year students, and students with international experience)
MY INTERNATIONAL JOB SEARCH: Researching, networking, selling your international skills, writing international resumes – and more! (1.5 or 2 hours) 
Landing an international job takes effort, but it can be made much easier with the insider tips offered in this seminar. You'll get detailed information on international resumes, job-hunting, selling your skills and the all-important elevator pitch. You'll discover how to target your job search and effectively research potential employers. This seminar is of particular interest to graduates, fourth-year students, foreign students and those with international experience. (View sample poster for seminar #1 and #2)
SEMINAR #3: For International Student Studying in the US or Canada
CAREER BOOSTING STRATEGIES FOR INTERNATIONAL STUDENTS: How to maximize the career value of your time in the US/Canada and look for international work when you return home. (1.5 or 2 hours)
Learn from Jean-Marc Hachey, North America's leading expert on cross-cultural skill-building and international career development. Jean-Marc will discuss how to gain experience while studying in the US/Canada and how to sell the value of your international skills. You'll also learn what an "international IQ" is – and how to build yours. From go abroad basics to high-level global career skills, this seminar is brimming with practical tips, expert advice and humorous stories to help students go abroad and prepare for work in the new global economy.
SEMINAR #4:  For Faculty and Student Advisors
HELPING STUDENTS UNDERSTAND INTERNATIONAL CAREERS: A seminar for career counselors, study abroad advisors and faculty by Jean-Marc Hachey, author and online publisher of MyWorldAbroad. (1 or 2 hours)
This is an event to which the host may wish to invite colleagues and other college departments. This presentation discusses how to guide students interested in building an international career, how students can acquire international experience and the difference between an international and a domestic job search. Mr. Hachey also puts forth innovative ideas on how various departments on campus can work together to help students build international careers and global citizenship credentials.
OPTION ONE: STAFF WORKSHOP (2 hours): This is the most popular option for our client schools. This is a friendly interactive workshop with student advisors from the career and study abroad offices (including their student interns). Learn how to navigate the MyWorldAbroad website, our underlining philosophies, and how best to advise and reach out to students looking to develop their global career skills and find international work.
OPTION TWO: STAFF AND FACULTY PRESENTATION (45 or 60 minutes): This is the most popular format with non-client schools who want an introduction on how best to advise student about international careers. This session can be presented as a breakfast or lunch event and is popular for international program managers, faculty, as well as student advisors including career staff, study abroad and foreign student advisors. Colleagues from neighboring institutions can also be invited to attend.
---
Fees for Seminars
Universities and colleges often build a coalition of two or three departments that contribute towards the fee. These could include Career Services, the Study Abroad office, International Student office, internationally-specialized departments (especially engineering and business schools), as well as student organizations. Contact   for exact pricing, including US, Canadian and international pricing.
Seminar Fee Includes
Two or three seminars (three or four hours of presentations) on campus during the same day. 
Marketing Materials: Poster templates and event-marketing suggestions. (View sample posters: same seminar presented twice, two different seminars)
Language of delivery: English, French or French/English bilingual.
Supplemental Service for Non-Client Schools
Access to MyWorldAbroad for the entire campus: speak to us about discounts for package-pricing to provide free 12-month access to MyWorldAbroad to all your students, staff and alumni for one year.
Access to MyWorldAbroad for seminar participants: Schools can purchase 12-month subscriptions to MyWorldAbroad.com for everyone who attends a seminar with easy to distribute access codes.
Contact
For further information about Jean-Marc's Seminars, please send an email to Richard Berthelsen at   or call 416-925-0479.
Jean-Marc's BIO
About Jean-Marc Hachey (pronounced Ha-shay)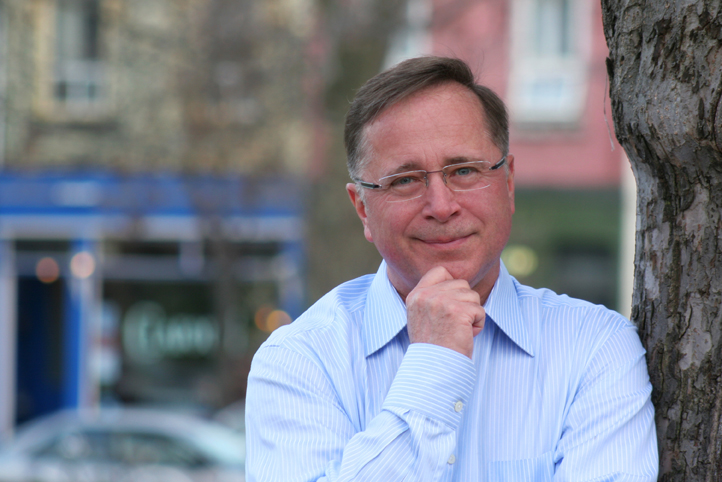 Jean-Marc Hachey is a leading authority on cross-cultural skill-building and international career development. He has shared his international employment strategies with thousands of young people, both as the founder and publisher of MyWorldAbroad.com and as author of the bestseller The BIG Guide to Living and Working Overseas.
Hachey's advice is based on years of first-hand experience: he has worked overseas for the United Nations High Commissioner for Refugees, World University Service, Crossroads International and the German Volunteer Service. Fluent in French and English, Hachey holds an undergraduate degree in Business from the University of New Brunswick and an MA in Political Science from l'Université Laval in Québec City.
Since 1990, Jean-Marc Hachey has presented seminars at more than 160 universities and career fairs, and has delivered training sessions for over 60 NGOs and government departments. He also regularly conducts seminars throughout the US, Canada, France and the UK. Since 2008, he has collaborated with over 100 universities in order to provide students with access to the best go abroad advice and resources online.
Hachey is consistently recognized for his fresh, accessible approach to his subject matter, and for his tireless devotion to promoting cross-cultural understanding. Hachey's engaging seminars are brimming with practical tips, expert advice and humorous stories. Committed to encouraging students to go abroad, he is proud to have played a part in launching many successful international careers – and hopes to help launch many more.